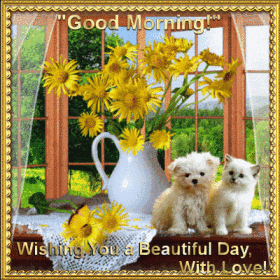 The sun is shining, the birds are singing as they are flying by, everything is tu"rning green and it is a beautiful day! 
I feel energized and full of life this morning.
Today
I am creating a beautiful new day for myself and those I love this day in May.
Good Morning
What kind of a day will you create?
Peace, love, light and blessings
"White Eagle"