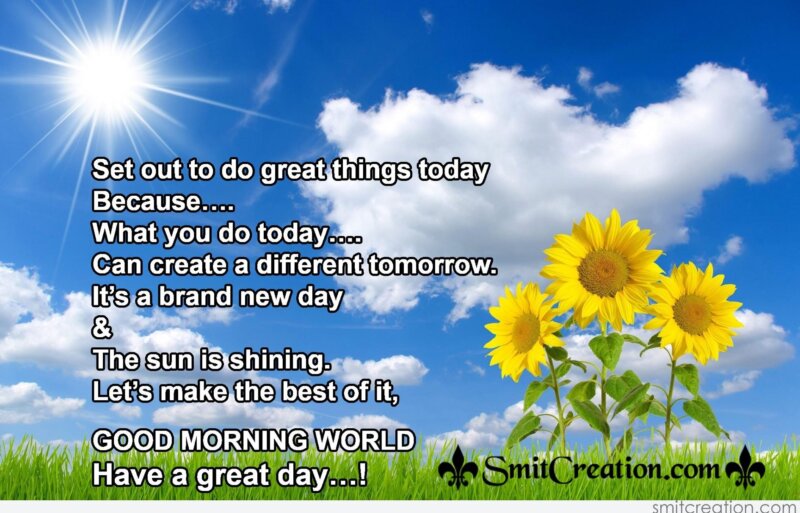 I had a great sleep and it's a beautiful bright new day.  The sun is shining, the birds and singing and I am ready to create a positive day in every way.
Today
I am creating a positive new day being consciously aware of the wonderful things that exist in my world for me.
Good Morning
What kind of day will you create today?
Peace, love, light and blessings
"White Eagle"