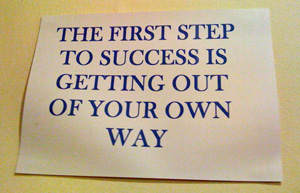 Getting out of my own way on this beautiful day! When things change rapidly, I need to trust in my own inner knowing and knowledge and stop analyzing what should and shouldn't be. I need to stop shoulding on myself! lol! Peace, love, light , and acceptance are the key to success!
Today
I am consciously aware of when I am in my own way.
I will get out of my own way by doing what I need to do in the moment!
Peace
"White Eagle"