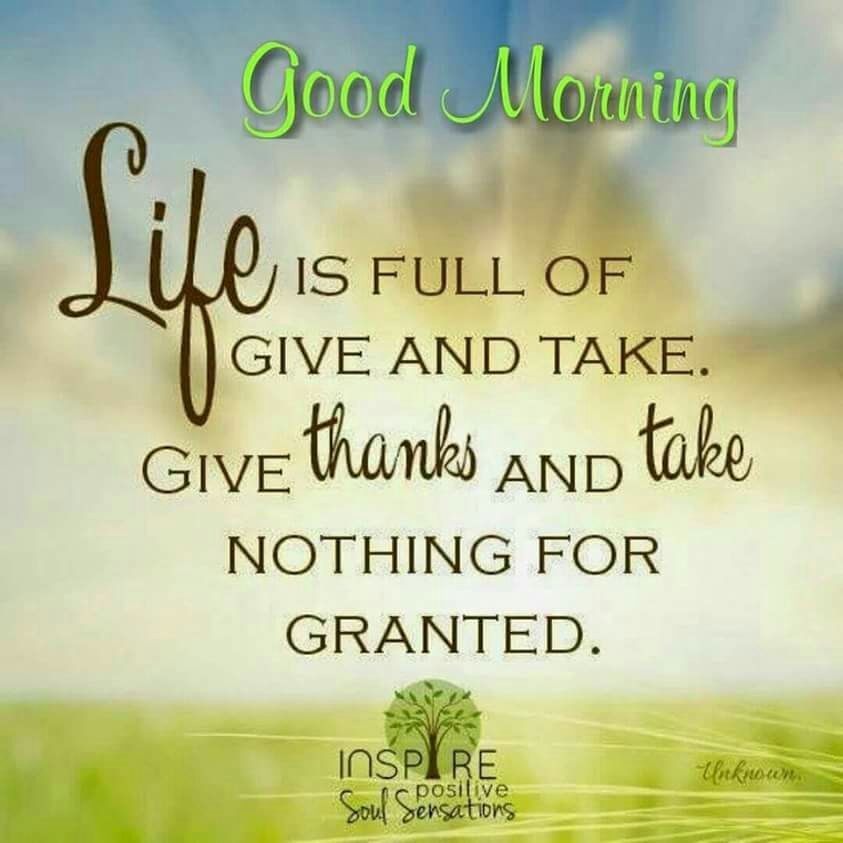 It's so easy to take things for granted and not stop doing things without being thankful for them being a part of my life in the moment.
Today
I am consciously aware of the give and take in my life.
Good Morning
What give and take will be a part of your day?
Peace
"White Eagle"