Shared by "Stacey"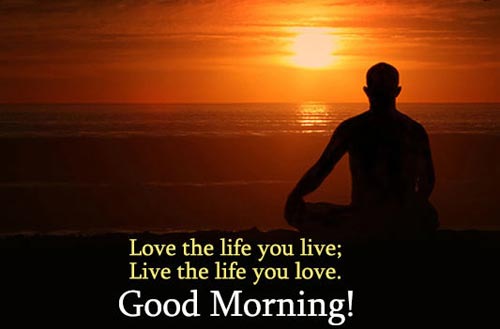 Good Morning
When I went outside this morning it was cold….the leaves have begun to fall off of the trees and it really felt like the season changed overnight!
I sat down, did my meditation and realized how grateful I am to be here, to be a part of all that does change on this wonderful world that I live in!
Today:
I will be consciously aware of loving the life I live, and living the life I love.  
I know that I choose how I think and feel every moment of the day!  
My life is up to me!
Good Morning
How consciously aware of your life are you?
Peace, love, light and blessings
"White Eagle"
Good Morning
What a sleep I had last night!
The full moon was shining so brightly through the window it was like being basked in sunlight in the middle of the night!
Today:
I will create a good day, full of energy, love and life, living every second to it's fullest potential!
Good Morning
What will you do in your life today?
Peace, love, light and blessings
"White Eagle"